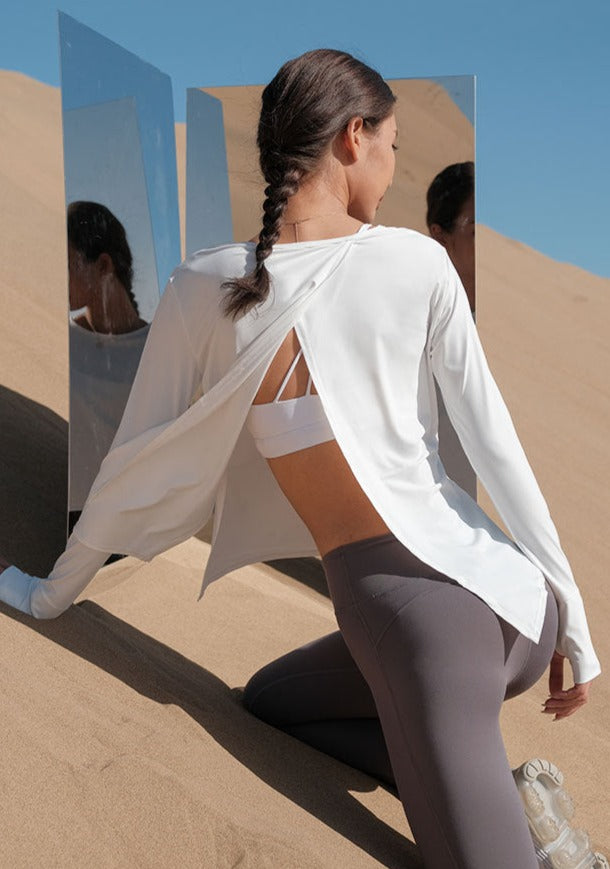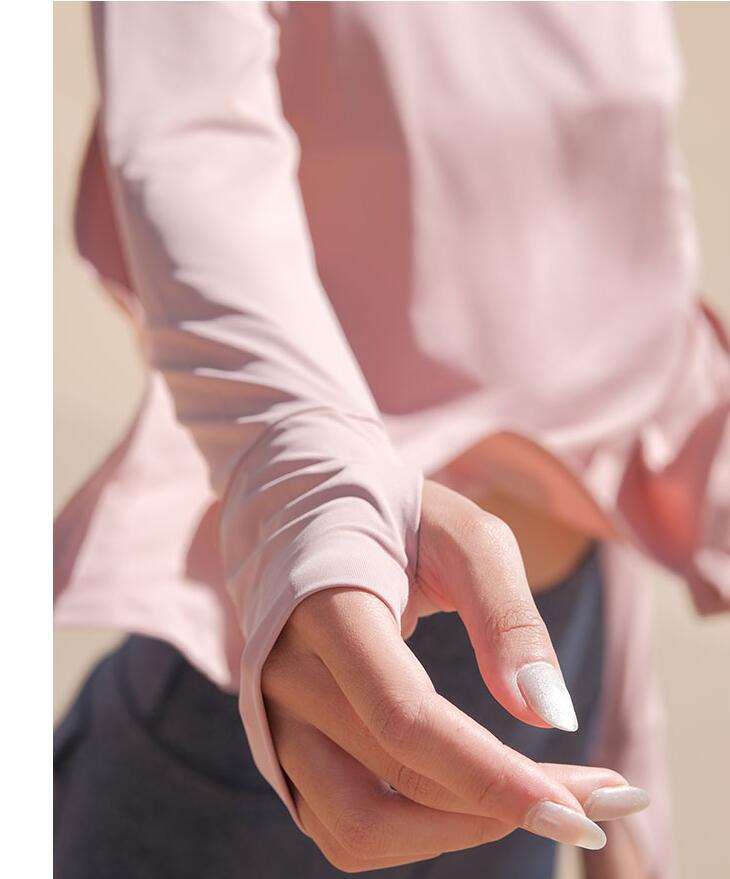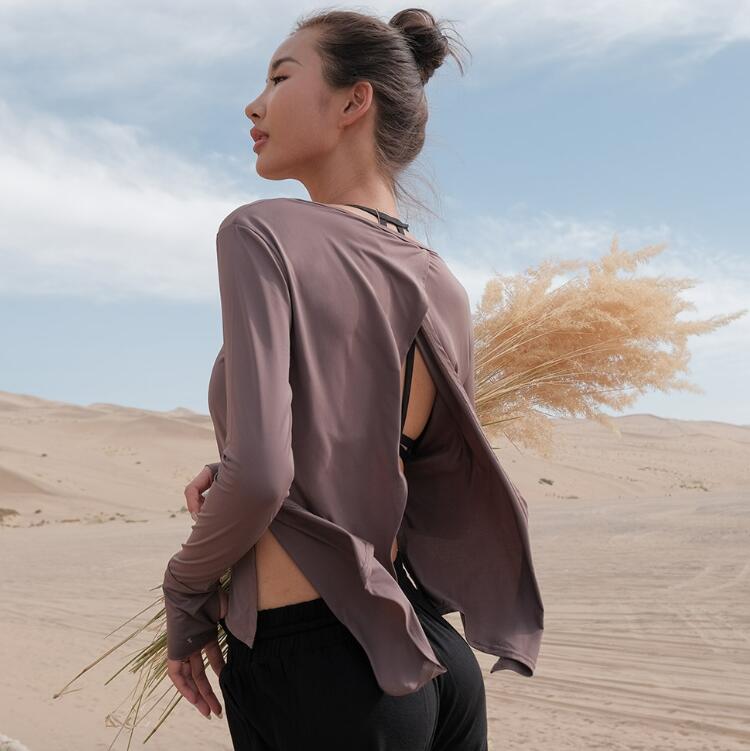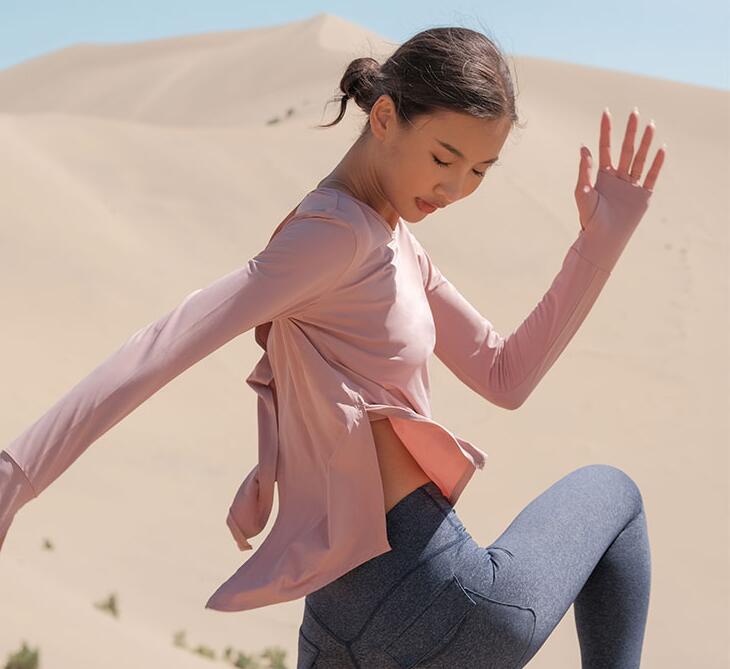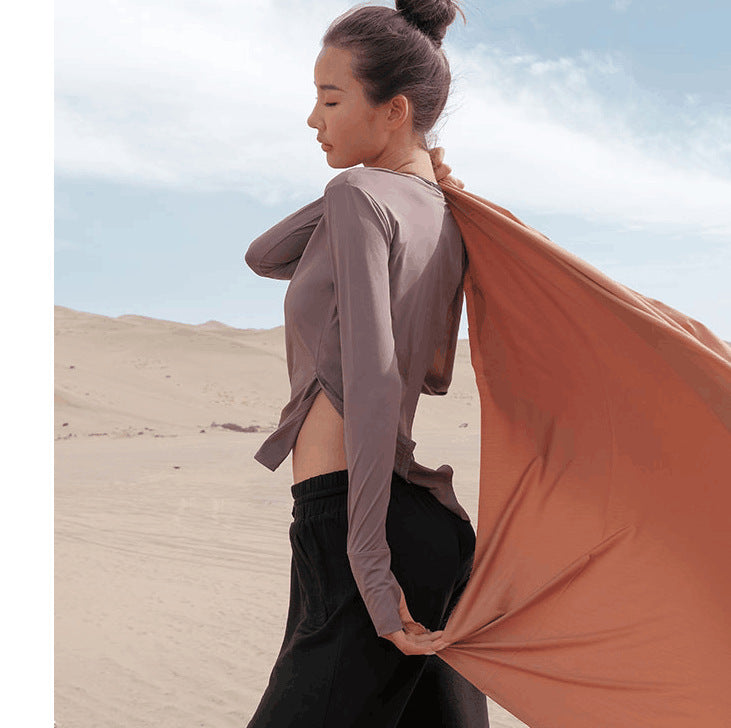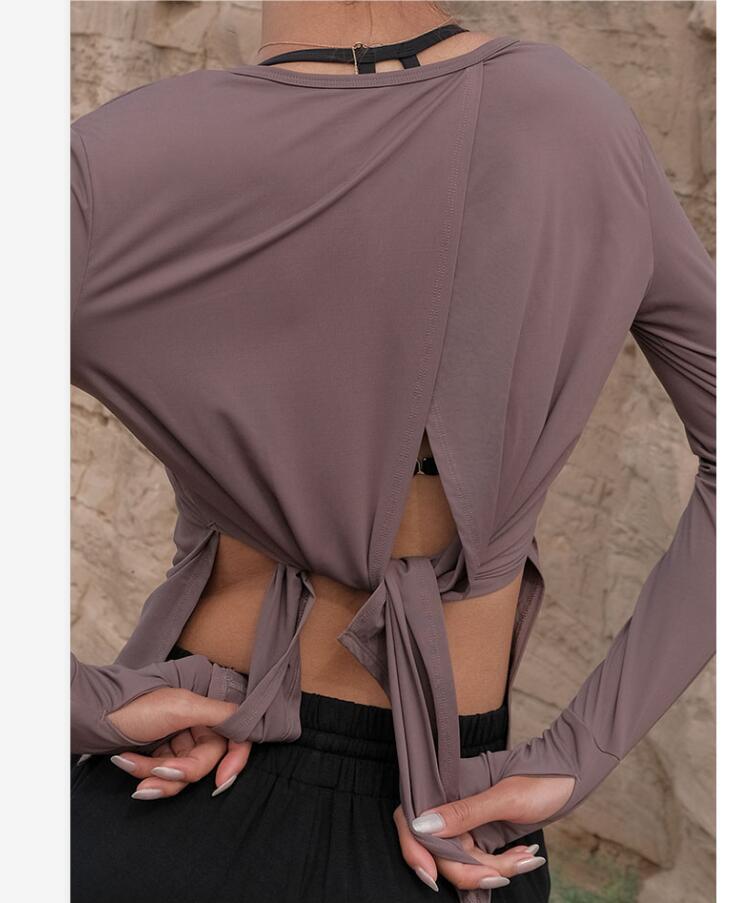 Order today to benefit from our special back-to-school offer - from 120€ purchase.
---
T-shirt - Loana
The size does not fit? Exchange is free
We offer you Delivery from 100€ of purchase :)
If the size does not match we will change it for you for free!
The reasons for its creation:

The Loana long-sleeved t-shirt is the perfect yoga accessory for yoginis looking for maximum comfort. With its very wide cut, it offers great freedom of movement and allows you to breathe easily during the most intense sessions.

The soft, breathable premium fabric also offers a light and cool feeling. Long sleeves are ideal for cooler days or to cover up after a yoga session.

The Loana tee is not only functional but also trendy, offering a unique touch of style for your yoga sessions.


Product Feature:

Wide fit


ideal for cooler days

Fabric :

Soft as anything and light
Stretchable
Wicks away sweat
Let the air circulate
The stretchy fabric maintains its fit thanks to the addition of

Lycra®

fibers

87% nylon, 13% Lycra®
Free delivery from 100€ of purchases.

Place your order today and receive it within 7 working days in France, Belgium, Switzerland, Germany.

Free and simplified exchange in Europe. You have 14 days from receipt of your order to return or exchange your item. Learn more
How best to wash myself:

-Wash me in a washing net

-Use the gentle cycle 30°C

-Wash me with similar colors

-Turn me over before putting me through the machine

-Use a mild detergent

-Do not use fabric softener

-Remove the cups before putting them in the washing machine.

-Caps should be hand washed separately

The best way to take care of myself:

-Don't put me in the dryer

-Don't pass me again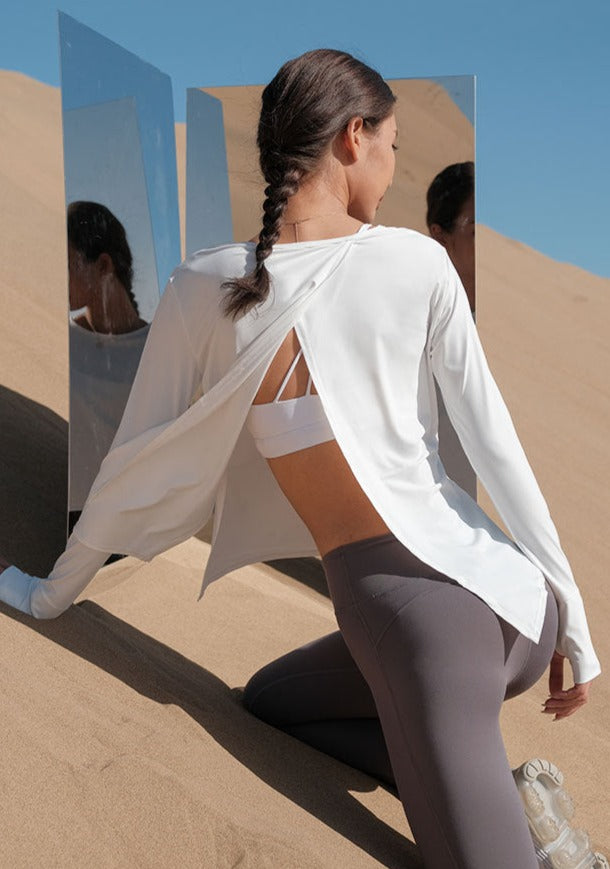 OUR COMMUNITY IN MARIE LOUISE PARIS
The opinions of our very dear customers:
+10,000 women have tested our sports sets. We thank you for your constructive opinions and your loyalty!
Comfortable for my yoga sessions
I bought sports leggings from Marie Louise Paris and I am quite satisfied with my purchase. The quality of the materials is good and the leggings are comfortable for my yoga sessions. The cut is well fitted and the emotive colors offered are modern and elegant.
I love their bra + responsive after-sales service
I love their bralettes, they are so beautiful and super comfortable. The customer service is very fast and very professional, my package had been lost in the mail and they were very responsive in sending me one! I recommend without hesitation 😀
Practical and elegant!
I bought several sports outfits from Marie Louise. And I'm totally addicted! Practical and elegant, for me as a big sports fan, it's great!
I will buy again soon for the holidays
Comfortable sports brand with a very attentive team, I recommend this brand. Slight delay in delivery but nothing major.

I will buy again soon for the holidays
Delighted to have discovered Marie Louise Paris
I decided to try Marie Louise Paris' sportswear after hearing good feedback from my friends. I purchased several items and I was not disappointed! I am delighted to have discovered this brand!
2 sets which have not moved
I ordered 2 sets last year (shorts + T.shirt including 1 woolen set)
The woolen set has not changed in 1 year, no deformation or pilling.
This was my first order and certainly not the last!
I recently purchased €200 worth of sportswear from Marie Louise Paris and was very happy with my shopping experience. Although my order took nine days to arrive the quality of the clothing more than made up for the waiting time. This was my first order from Marie Louise Paris and certainly not the last!
I received several compliments on this combination
I bought the wisdom suit from Marie Louise Paris and I am very happy with my purchase. The material is soft and comfortable. And the cut is very flattering. I have received several compliments on this combination from my fellow Yogis.
Soft, stretchy fabric that allows me to do my asanas
I am a yoga enthusiast and I have been looking for a long time for leggings that would be both comfortable and aesthetic. I finally found what I was looking for at Marie Louise Paris. The leggings are made from a soft, stretchy fabric that allows me to do my asanas with ease.
Everything is perfect
Nothing to say, everything is perfect, the quality of the sports clothing is very good, the delivery is on time, the customer service by email and Instagram is very cordial. Marie Louise Paris is a serious brand, there is nothing to worry about. 😊
I ordered for my wife
I ordered 3 sports bras for my wife + 1 free. She was delighted. In fact, the bras received in a beautiful pouch with the name of the brand. My wife finds them pretty and comfortable but I was able to make a good choice thanks to Manon from customer service who was able to guide me through the models and the choice of sizes! Very good service I would recommend to those around me :)
Delighted with my order.
Delighted with my order. The outfits are beautiful, soft and pleasant to wear. I use them for fitness and bodybuilding, the bras offer good support. Great discovery!
Want to know more about us?
WE ANSWER YOUR QUESTIONS
What is the story of Marie Louise Paris?

The idea of ​​creating Marie Louise Paris was born from the personal and moving journey of its young founder.

Passionate about sports , she went through a difficult time, and it was her devotion to physical activity that helped her overcome those dark times . This experience transformed his life and gave him the impetus to achieve his dreams and aspirations.

Driven by a deep desire to share her passion for entrepreneurship and personal development through sport, she decided to create a clothing brand that would allow women to feel good in their body and mind. Marie Louise Paris thus embodies the very essence of resilience, strength and inner beauty that every woman carries within her
If the set doesn't suit me, can I exchange it?

Yes, free and simplified exchange in Europe. You have 14 days from receipt of your order to return or exchange your item. Learn more

Our customer service is available from Monday to Friday by email: info@marielouise-paris.com
What sports are your clothes suitable for?

Marie Louise Paris offers a wide range of sportswear specially designed for women. Our collection is suitable for various sports activities such as yoga, pilates, running, weight training, crossfit, and fitness. Among our products, you will find bras, leggings, tank tops, t-shirts, shorts and coordinated sets. All our clothing is designed to offer ultimate comfort, great freedom of movement, good support and a modern, trendy aesthetic.
Is Marie Louise Paris committed to sustainability in the production of its clothing?

Marie Louise Paris is committed to sustainability and ethics in the production of its clothing. The company is implementing several actions to minimize its environmental impact and guarantee ethical working conditions.

One of our main commitments is to offer high quality clothing, designed to last over time. The satisfaction of our customers is proof of this quality, since those who have supported us since our launch in 2020 still have clothes in excellent condition, more than 3 years later.

We produce in small quantities to avoid waste and excess stock.

Marie Louise Paris is also developing capsules made from recycled materials, thus reinforcing our commitment to sustainability.

In addition, we support responsible events and make donations for tree planting, contributing to the fight against deforestation and global warming.
Our customer service is available Monday to Friday: 9 a.m. to 5 p.m. by email:
Average response time: 24 hours
Contact us